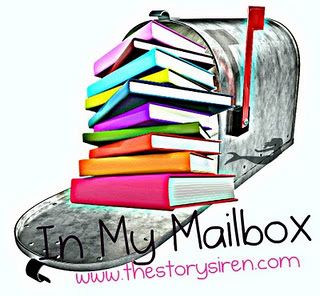 In My Mailbox is a weekly event held over at
The Story Siren
.  It's a great way to let everyone know about the books that have come into your home the past week.  Whether you bought, borrowed, or received them for review, you share your loot and then hook up over at the
The Story Siren
.  It's an awesome way to meet fellow bloggers and find new books to read!!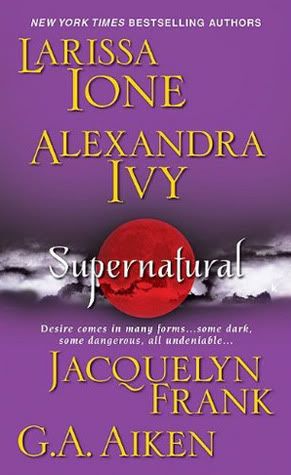 I was super-duper excited this week to finally receive my copy of the Supernatural anthology by Larissa Ione, Alexandra Ivy, Jacquelyn Frank and G.A. Aiken.  I had won this title a while back through a Goodreads giveaway (my first!).  
Thank you, Kensington Publishers!!!!  I've already been a fan of Larissa Ione but I've been wanting to read Aiken, Ivy and Frank for a while now (too many authors, too little time). 
My shopping this week consisted of a new release, a missing title to one of my series and finally an author who's forever been on my TBR (I'm getting ready for my challenge).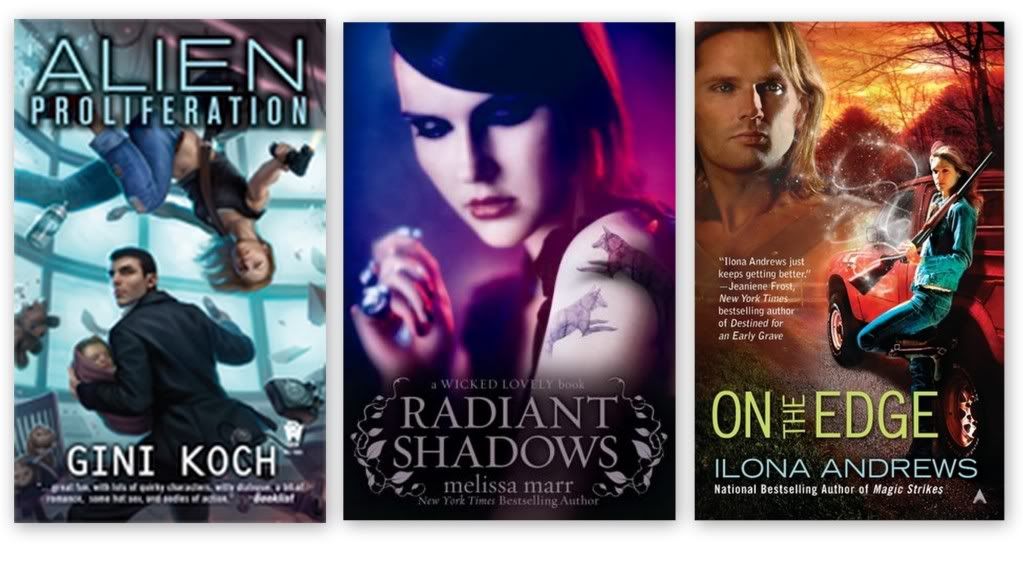 Alien Proliferation (Katherine "Kitty" Katt #4) by Gini Koch
Radiant Shadows (Wicked Lovely #4) by Melissa Marr
On the Edge (The Edge #1) by Ilona Andrew
Hope y'all got some good reads this week – don't forget to slow down and read this holiday season!!!