The Top 10 of 2011 is a week long event hosted by Jessica from Confessions of a Bookaholic, Lisa from A Life Bound by Books,  Jaime & Patricia from Two Chicks on Books and Rachel from Fiktshun.  See my original post for all the deets on how you, too, can play along.  Today's Top 10 are the top book covers of 2011.
I had a real tough time with this one!!!  I think the best covers are in the YA paranormal genre, hands down!  They make them impossible to not pick up and want to read!  Unfortunately, I've only just recently been paying attention to YA so there's only a couple on my list.  The rest are the awesome covers from UF/PNR that I've seen this year.  I loved The Hollows Insider because we got to see Rachel's face on a cover (finally) and it's a great shot of Cincinnati from the Hollows (Covington, KY) side of town.  Yes, I'm from Ohio!  In One Grave at a Time, I got to open the flap and drool all over Bones (you know that wallpaper was on my computer for weeks)!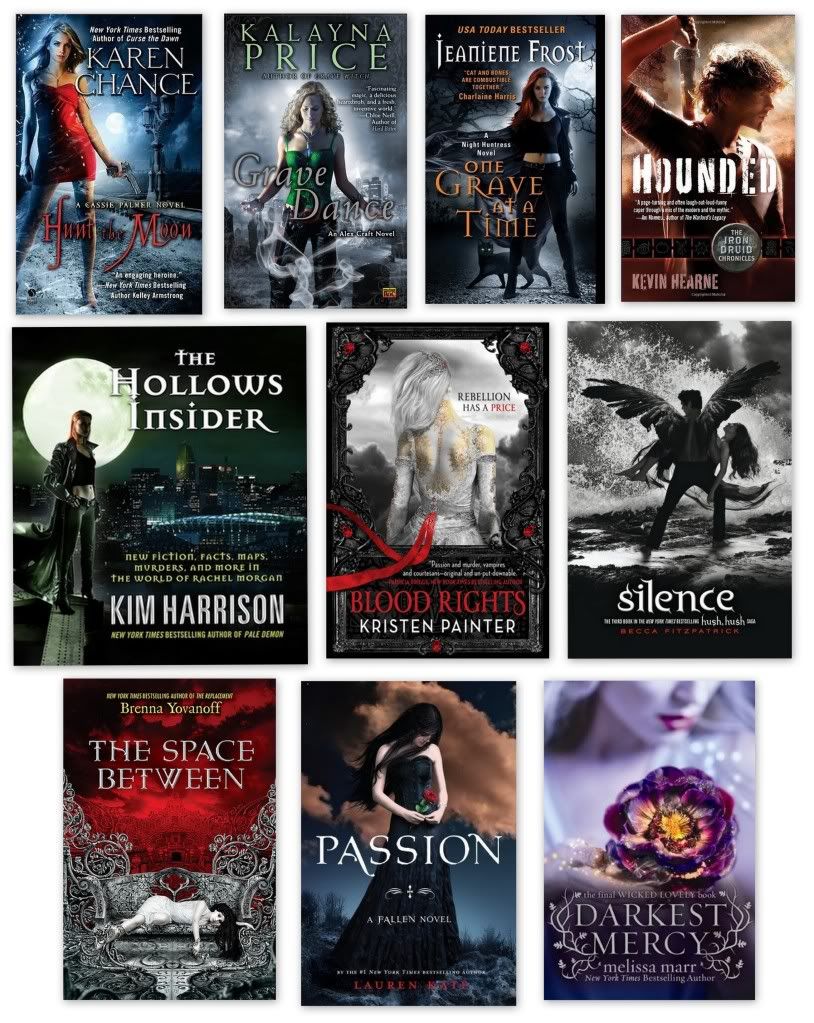 Tomorrow, the Top Ten list will be Top 10 Book Boyfriends of 2011.  For more lists, head on over to our host's sites above (click their names to be taken to their sites) and you'll find a bunch of fun people participating.