Tiny bit of background…  I've just started reading PNR and UF at the end of 2009, beginning of 2010.  I've just added YA to my repertoire this past Fall.  My point is, my list has quite a few "older" publications as well as very few YA books.  Now you know why.  And without further adieu…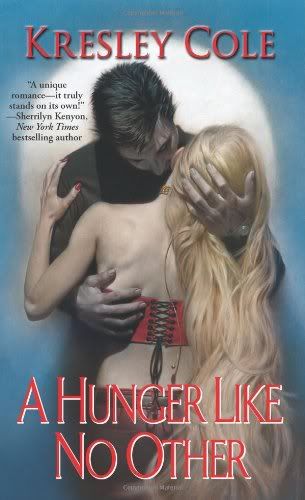 Most embarrassing book to read in public.  I loaned it to my sister-in-law to see if she'd read it for precisely that reason.  I read "The Warlord Wants Forever" short story first, but A Hunger Like No Other was really the first "book" in the series.  Thank goodness the covers got better!!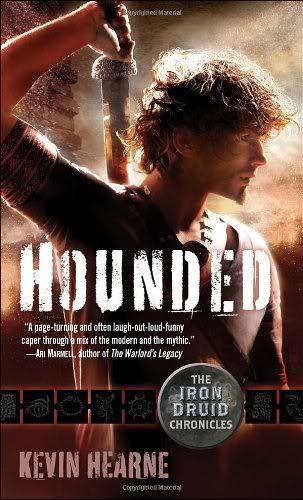 #9 Hounded (Iron Druid Chronicles #1)
by Kevin Hearne
A hysterical Urban Fantasy series.  Hounded is the first one in the series with #4 Tricked coming out on April 24th, 2012.  I actually suggested this series to my husband and he loved it (surprise, surprise, oh cranky one).  Chuck full of great one liners, you will fall in love with Oberon (or as I like to call him, Oberon-Kahn, because it's fun to say).  And for the record, no, I do not like the cover of Tricked….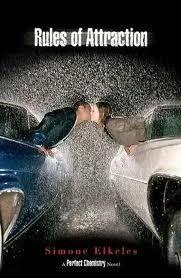 #8 Rules of Attraction (Perfect Chemistry #2) by Simone Elkeles
Finally, a Young Adult book in the group!  And I was sooooo reluctant to read this series because, um, well, there's no paranormal in sight!!!  I'm so dense sometimes. I just need to be shoved in the right direction sometimes.  My friend Nan got me to read this series and I loved them all.  Rules of Attraction was my favorite, though.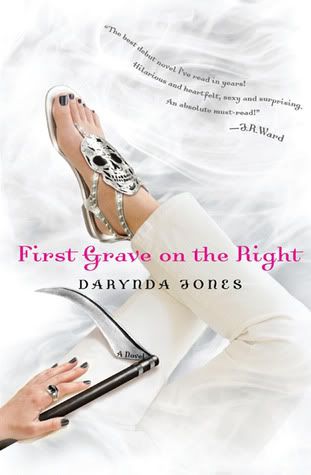 #7 First Grave on the Right (Charley Davidson #1) by Darynda Jones
A debut from Ms. Jones, this one's a laugh-a-riot but from the Paranormal Romance genre.  This one seriously had me guffawing out loud and getting funny looks from my family.  Every chapter begins with a funny quote and if I ever get around to it, I think I might make a t-shirt or two out of the quotes (shhhhh, don't tell anyone).  
#6 Night Play (Dark-Hunter #5, Were-Hunter #2) by Sherrilyn Kenyon
I love Sherrilyn Kenyon.  Need I say more?  Okay…. this was one of my all time favorite books in the series, next to Wren's.  But no other woman compares to Bride!  Don't get me wrong, I love the Dark-Hunters, but I seem to be "feeling" the Were-Hunters a bit more.  Don't get me started on the Dream-Hunters, they just confuse me.  Did I mention that I love Sherrilyn Kenyon?  And was Acheron brutal or what???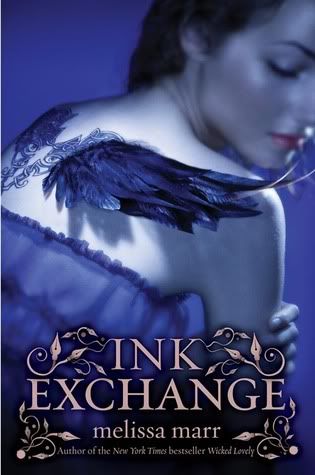 #5 Ink Exchange (Wicked Lovely #2) by Melissa Marr
Oops, another Young Adult book.  Yes, I'm being converted!  You should see my TBR, it's littered with YA!!  Anyhoo…  I fell in love with the world of Wicked Lovely from book one.  The reason why I liked this book best so far is because of the way Ms. Marr writes her "bad guys".  They are evil, but there are positives to being evil as well as negatives to too much good.  Make sense?  Eh, maybe not so much, but this book is a brutal story of evil and good.  And I liked the evil…  "Good" Aislinn was so gosh darn stupid!!!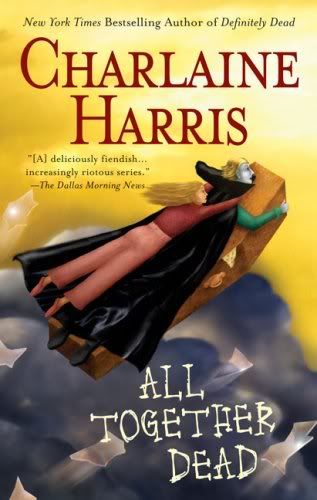 #4 All Together Dead (Sookie Stackhouse #7) by Charlaine Harris
Ah, Sookie…  you rock!  And you are so much better on page than on the tv.  Yes, I've watched True Blood and I even own the first season.  But the books are by far way better than the freak show on tv (hey, I'm allowed to have my opinion, it's my blog).  Sadly, Ms. Harris has announced that we're down to the last few books.  It's probably time for Sookie's HEA.  I loved all the books in the series and I read them one right after the other but I think this one was one of my favorites.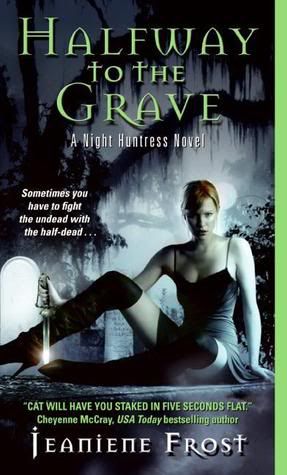 #3 Halfway to the Grave (Night Huntress #1) by Jeaniene Frost
"If you run from me, I will chase you, and I'll find you…"  Ahhhh, Bones, you melt my heart!  I still can't get the picture of Bones standing in the middle of a highway out of my mind.  And who can forget, "Lucifer's bouncing balls, kitten, not again!"?  Enough said…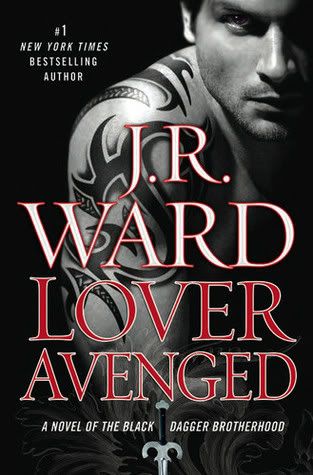 I'm a huge fan of the series.  I know it's not "erotica" but for me, it's pretty darn close.  Lover Eternal is also one of my favorites from the series but I read this one twice this year!  I loved how the story is about a guy in a position of having to be bad to do good for his family.  Rehvenge really was a great guy deep down in his soul.  Oh, and he's HOT!  Creepy lizard lady aside, I loved this one.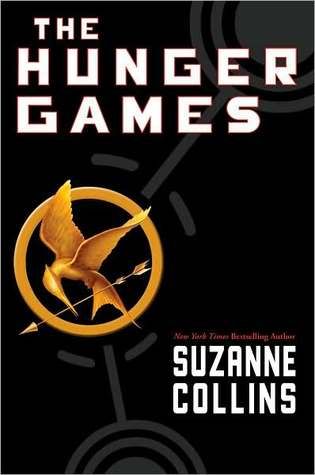 #1 The Hunger Games (The Hunger Games #1) by Suzanne Collins
Yep, Katniss is numero uno.  The writing is phenomenal, the story is creepy, deep and dark and you have no clue how it's going to end.  The whole series is great.  I'm not sure how appropriate it is for teenagers due to the seriousness of the subject material.  I read each book one right after, cried a lot and was in literal para-hangover for days.  I can't wait to get my books back from out on loan to read the series again.  I probably missed quite a bit because I read them so fast. 
Honorable mentions (translation: I wish I had room on my list for these): Sin Undone (Demonica #5) by Larissa Ione and Playing with Fire (Tales of an Extraordinary Girl #1) by Gena Showalter.  
Tomorrow, the Top Ten list will be Top Ten Book Covers of 2011.  I think it'll be the toughest one for me because all of the best covers are in the YA genre.  Come back tomorrow and see how I fail miserably on that list… hee, hee.  OHHH!  For more lists, head on over to host's sites above (click their names to be taken to their sites) and you'll find a bunch of fun people participating.