"Waiting on" Wednesday is a weekly event hosted at
Breaking the Spine
.  We share those books we can't wait to get our hands on!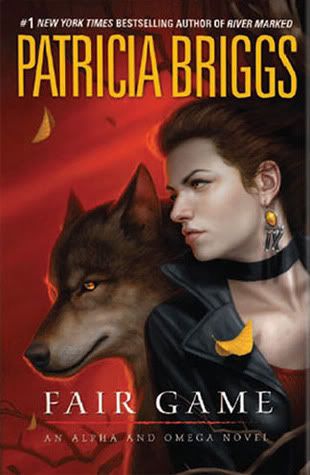 Title: Fair Game
Series: Alpha & Omega #3
Author: Patricia Briggs
Publisher: Orbit
Genre: Urban Fantasy (although it's listed on Patricia Brigg's website as PNR)
To be Released: March 6, 2012
Finally!  Another book in the Alpha & Omega series.  I've only been waiting over two years!  Originally scheduled for release in January, it looks like I won't be getting my hands on this until March 6, 2012.  I actually read the first short story in this series BEFORE the Mercy Thompson series.  I really fell in love with their sweet story.  Just, please!  Put out the book already!!!