Hi, my name is Kristin, and I have not read any of 
the Harry Potter series….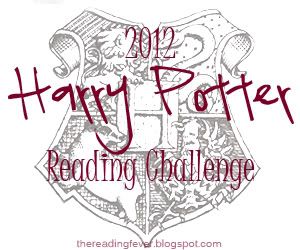 Thankfully, The Reading Fever is hosting the 2012 Harry Potter Reading Challenge.  I'll be a better person for it, right?
I've just started Harry Potter and the Sorcerer's Stone and already I'm taken in by the style of writing. Better yet, I can actually understand what the characters are saying (who can understand British actors???) 
If you're interested in joining us for this great challenge, click on the badge above and you'll find all details you need.  You don't need to have a blog to participate!
Check back with me at the end of the month for my review of book one.