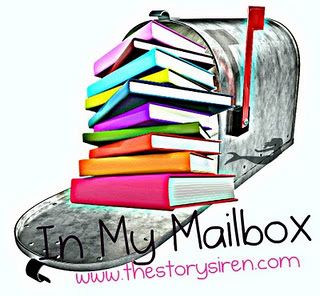 In My Mailbox is a weekly meme held over at The Story Siren.  It's a great way to let everyone know about the books that have come into your home the past week.  Whether you bought, borrowed, or received them for review, you share your loot and then hook up over at the The Story Siren. It's an awesome way to meet fellow bloggers and find new books to read…
Based on the In My Mailbox last week by Maja at The Nocturnal Library, I shared the Demon Squad series with my husband.  He reads Butcher, Gemmell, Brett, Drake, Scalzi, Jordan… you get the picture.  But we share our love of Hearne and Hartness (and their humor) so I thought Tim Marquitz's Demon Squad series would be another series we could share.  I guess he likes it because he's already on the second book!  Thanks, Maja!
What books found a home at your house (or on your e-reader) this week?!?!?