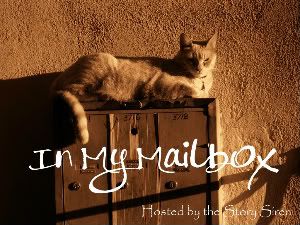 In My Mailbox is a weekly meme held over at The Story Siren.  It's a great way to let everyone know about the books that have come into your home the past week.  Whether you bought, borrowed, or received them for review, you share your loot and then hook up over at the The Story Siren. It's an awesome way to meet fellow bloggers and find new books to read.
My birthday was last Tuesday.  Add that to my trip to Ann Arbor for Kim Harrison's book signing (see my giveaway for free books) and I got a ton of books this week!!!
Using birthday $ from my husband (*love*), I bought these books from B&N.  These were all beginning books in series I wanted to start; books that I couldn't find locally: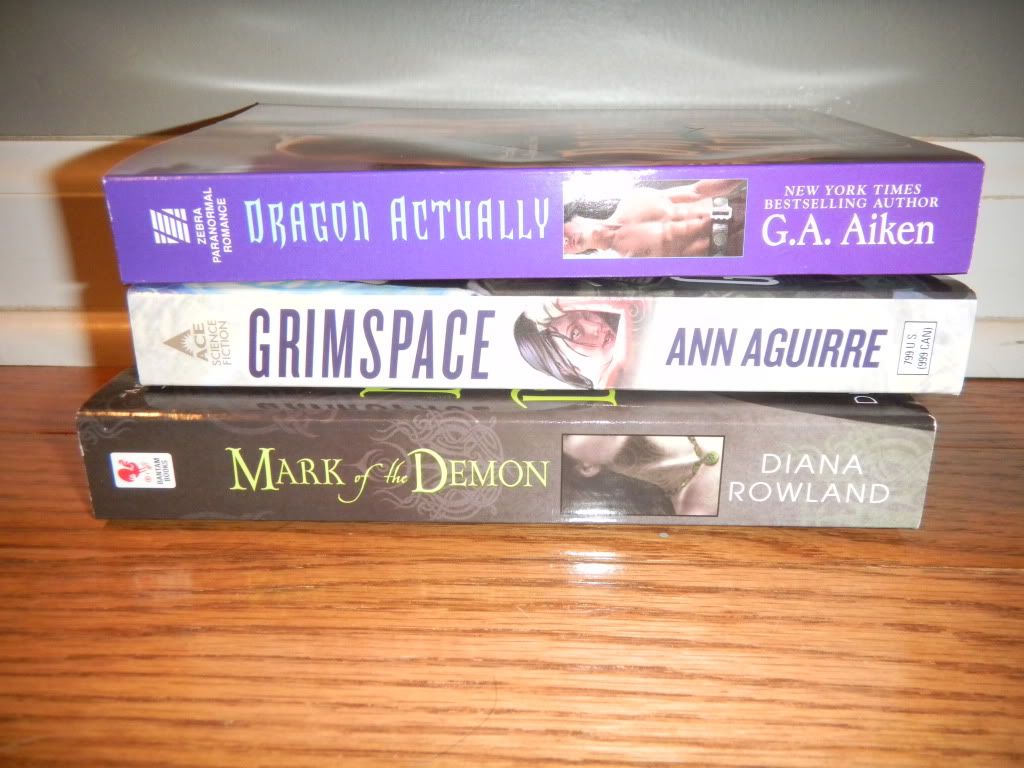 Dragon Actually (Dragon Kin #1) by G.A. Aiken
Grimspace (Sirantha Jax #1) by Ann Aguirre
Mark of the Demon (Kara Gillian #1) by Diana Rowland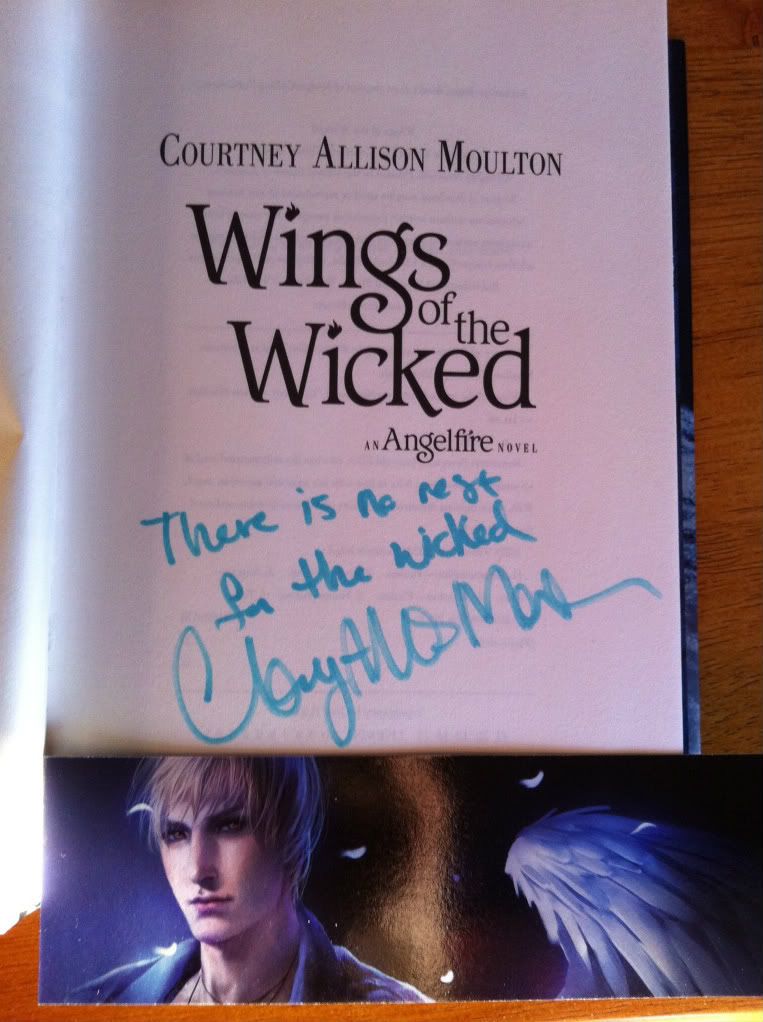 I also found at B&N a signed copy of Wings of the Wicked (Angelfire #2) by Courtney Allison Moulton with an awesome bookmark in it.   Besides Kim Harrison being a "local" author, so is Courtney.  She recently had a signing up at Schuler's Book Store in Lansing but I couldn't attend.  My friend, Nan, told me she saw signed copies at B&N so that saved me some shipping from Lansing.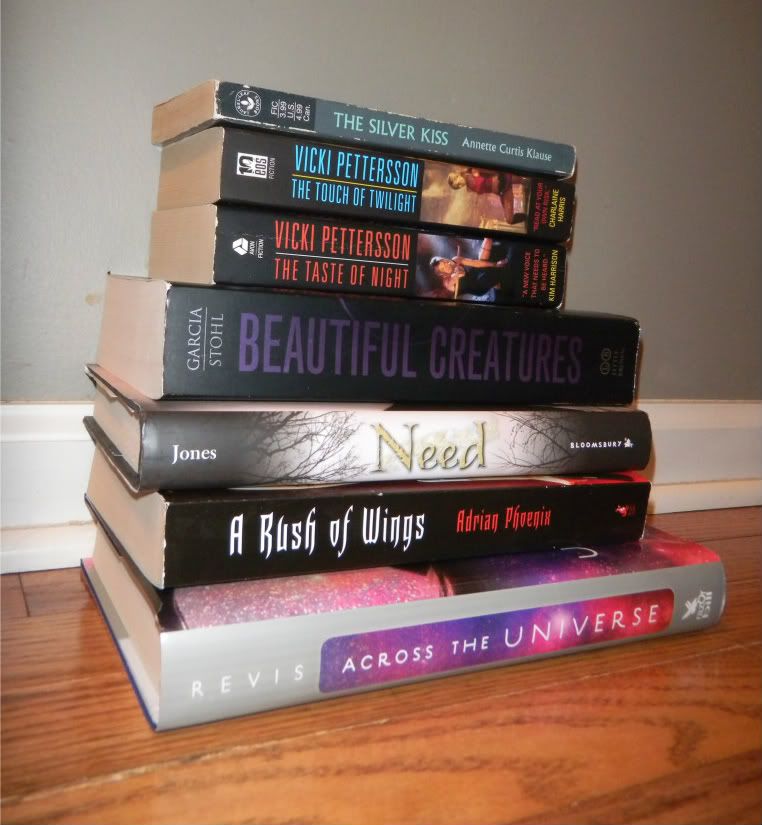 Between a used bookstore and discounted books I found at the book signing (err, my friend Nan found for me) I got the rest of these for around $30!!!
The Silver Kiss by Annette Curtis Klause
The Touch of Twilight (Signs of the Zodiac #3) by Vicki Petterssen
The Taste of Night (Signs of the Zodiac #2) by Vicki Petterssen
Beautiful Creatures (Caster Chronicles #1) by Kami Garcia & Margaret Stohl
Need (Need #1) by Carrie Jones
A Rush of Wings (The Maker's Song #1) by Adrian Phoenix 
Across the Universe (Across the Universe #1) by Beth Revis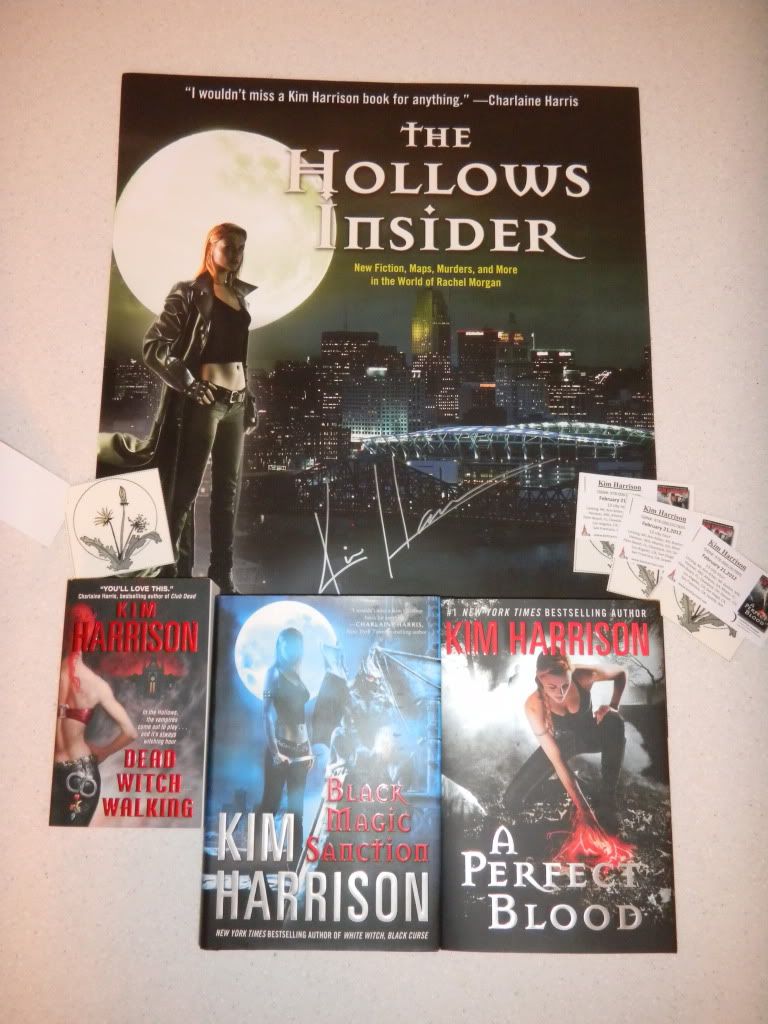 Here's the goods from the book signing!!  Seriously, check out my giveaway, the poster & pack tattoos are up for grabs, too!!!
Dead Witch Walking (The Hollows #1) by Kim Harrison
Black Magic Sanction (The Hollows #8) by Kim Harrison
A Perfect Blood (The Hollows #10) by Kim Harrison
Ah, man!  I got a bunch of other books (e-books, won) but I'll save those for next week…  I need to go do things (shower, eat, exist…)
What books found a home at your house (or on your e-reader) this week?!?!?