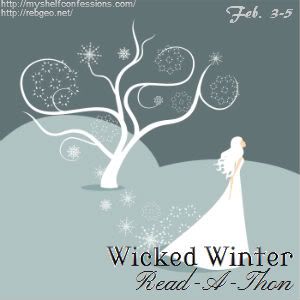 I am participating in my first ever read-a-thon this weekend!  I have no idea what I'm doing but the girls that organized this weekend of reading sure know what they're doing.  It's actually pretty cool, all you have to do is read!!  There are challenges along the way with great prizes.  And you can hook up with everyone via twitter at #WWreadathon.  Party on!  
Now, what to read… I think I'll try and knock off some more of my TBR pile because I failed miserably at the first month of the TBR Pile Challenge!  I was reading
Angelfire
by Courtney Allison Moulton for January but I didn't finish it time.  Grrrrr. 
So these are my reads for this weekend.  Wish me luck!!