"They say April showers bring May flowers…
This April will find you showered in books during the 
Showers of Books Giveaway Hop!"

~ Inspired Kathy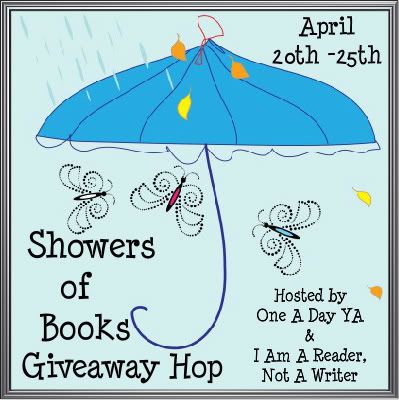 I was racking my brain trying to come up with a prize that was related to the theme of the hop but for some reason I kept picturing the Jimmy Fallon CapitalOne commercial where he makes it rain money.  So, because I lack any creativity of my own, I'm just going with the…
"I'm going to make it rain books up in here!"
$25 worth of books from Book Depository, your choice.  
But, that begs the question: Do prefer books or gift cards as giveaway prizes?  Let me know what you think in the comment section ~ I'm really curious!!
Update 4/26/12: Thank you, everyone, for entering the giveaway!!!  You guys gave me some awesome book ideas for my son and I to share (off to the library we go!).  Our winner, Kate, has been emailed and she has 48 hours to respond.  
Thanks, again, everyone!!!  
 Now for more chances at awesome goodies, make sure you visit these awesome blogs participating (seriously! Do you SEE how many there are?!?!):