"Waiting on" Wednesday is a weekly event hosted at Breaking the Spine.  We share those books we can't wait to get our hands on!
Death and the Girl Next Door (Darklight #1) by Darynda Jones
Expected publication date: October 2nd, 2012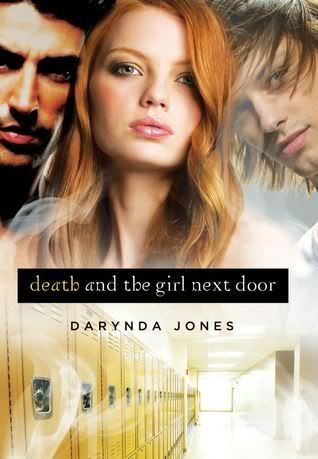 From Goodreads: Things get turned upside down for sophomore Lorelei MacAlister when the Angel of Death starts high school in her small town. What she doesn't know is that she has been slated to die. It's simply her time. And Death has been sent to do the deed. But when he touches her, when he peers into her eyes and reaches into her heart, he realizes she is more than what he was led to believe, and he disobeys his orders. He brings her back from the brink of death when he was supposed to push her into it. Because of this, he gets trapped on this plane. And that's when all hell breaks loose. Literally.
Why am I waiting, you ask?  Because it's freakin' Darynda Jones' first YA novel!!!!  Duhhh…. 
What else should I be waiting for?  Let me know!