One of my favorite blogs to stalk,
All Things Urban Fantasy
, does superb cover reveal posts.  They do these posts regularly and they're called
Cover Art Coverage
.  But there are just some authors I want to share my love of and scream from the rafters about.  Besides, we all don't have the same followers, right?!?  So I decided to wade in and do cover reveal posts (when I feel so moved).  
I'm starting with one of my favorite authors who is coming out with a new series this fall!!!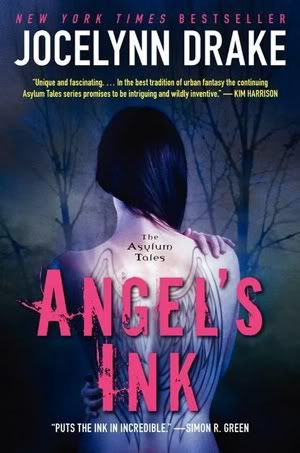 I found this originally on ATUF's Pinterest board
Angel's Ink (The Asylum Tales #1) by Jocelynn Drake
Expected Publication October 16th, 2012
According to Ms. Drake's blog, this new series is about warlocks and tattoo artists.  Well, okay, there's a bit more to it than that but it's a straight up urban fantasy in a world where all the supes are out and about.  The absolute best place to read more about this unique new series is to go to Jocelynn Drake's actual blog post about this new series.  Word on her blog is that there will be two prequel novellas to introduce us to the world.
| | |
| --- | --- |
| US cover | UK cover |
Rogue Rider (Lords of Deliverance #4) by Larissa Ione
Expected Publication December 6th, 2012
I'm not sure which cover I like better; which cover is more "Reseph".  Either way, I love how Ms. Ione's covers have gone color!  Beautiful!!!  And don't forget, Apocalypse: The Lords of Deliverance Compendium (Lords of Deliverance #2.5) just released in ebook format.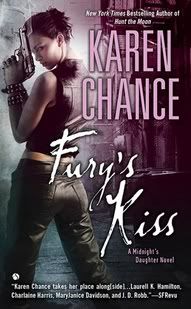 Stumbled on while going through Goodreads
Fury's Kiss (Dorina Basarab #3) by Karen Chance
Expected Publication October 2nd, 2012
I think this cover is much better than Death's Mistress.  Granted, they just don't come out fast enough…. But in the meantime, if you ever want a giggle, go check out Ms. Chance's author bio on her website.  She's pretty freakin' hysterical!!!