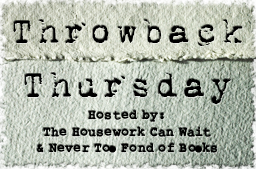 Throwback Thursday is this cool little meme that happens every, you guessed it, Thursday.  It's hosted by The Housework Can Wait and Never Too Fond of Books.
This is our opportunity to give a little love to those books that have been out for more than five years but still deserve to be on our TBR piles.  For all the details on how you can join in, go HERE.
Born of Night (The League #1) by Sherrilyn Kenyon
Originally Published 1996, re-released with new material September 29, 2009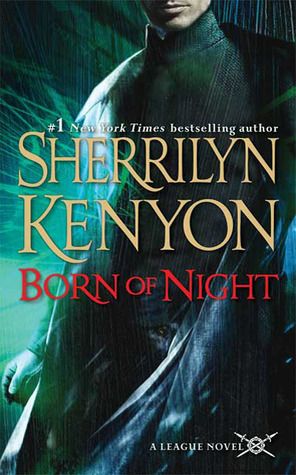 From Goodreads:  In the Ichidian Universe, The League and their ruthless assassins rule all. Expertly trained and highly valued, the League Assassins are the backbone of the government. But not even the League is immune to corruption . . .

Command Assassin Nykyrian Quikiades once turned his back on the League—and has been hunted by them ever since. Though many have tried, none can kill him or stop him from completing his current mission: to protect Kiara Zamir, a woman whose father's political alliance has made her a target.  
As her world becomes even deadlier, Kiara must entrust her life to the same kind of beast who once killed her mother and left her for dead. Old enemies and new threaten them both and the only way they can survive is to overcome their suspicions and learn to trust in the very ones who threaten them the most: each other.
A little backstory on this series: we all know and love Sherrilyn Kenyon.  At least I do; she was one of the first five authors I read when I started reading UF/PNR about 2 years ago.  I zipped through her Dark Hunters series with a passion.
Back before 1996 when she was starting out she had a rough time getting published.  This series, was published, but it was done by three different publishers and each book was cut to make each book stand alone.  Back then, Sci-Fi/PNR wasn't a hot commodity.  Fast forward to über-writer Kenyon and she's given the opportunity by St. Martin's Press re-release this series the way it was meant to be.  Ms. Kenyon has put back the scenes she had to take out, corrected continuity, and given the characters back their original names. 
If you love PNR and Sci-Fi, you've really got to give this series a try.  My fave is the second one, Born of Fire. 
Other books in the series: