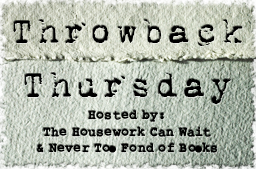 Throwback Thursday is this cool little meme that happens every, you guessed it, Thursday.  It's hosted by The Housework Can Wait and Never Too Fond of Books. 
This is our opportunity to give a little love to those books that have been out for more than five years but still deserve to be on our TBR piles.  For all the details on how you can join in, go HERE.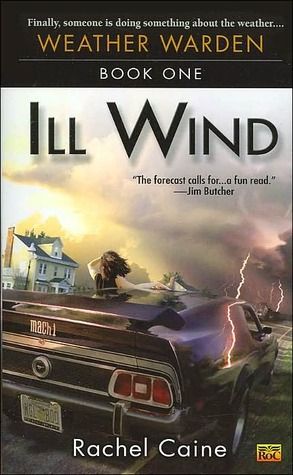 Ill Wind (Weather Warden #1) by Rachel Caine
Published December 2nd, 2003

From Goodreads:  Joanne Baldwin is a Weather Warden. Usually, all it takes is a wave of her hand to tame the most violent weather. But now, she's trying to outrun another kind of storm: accusations of corruption and murder. So, she's resorting to the very human tactic of running for her life…

Her only hope is Lewis, the most powerful warden known. Unfortunately, he's stolen not one but three bottles of Djinn-making him the most wanted man on earth. Still, she's racing hard to find him-before the bad weather closes in fast…
Yep, Rachel Caine writes more than just the Morganville Vampire series!  The Weather Warden series was one of the first UF series I read when I got into reading (for real) about 2 years ago and I devoured it as fast as I could.  The series is over (sigh) with a spin-off series called Outcast Season that I also read. 
Simply put, this series has a smart, funny heroine in a completely original world where sometimes the bad guys are your heroes and the good guys are your enemy.