Feature & Follow is a Friday blog hop that is hosted by Rachel at Parajunkee's View and Alison at Alison Can Read.  Every week they feature a blog on their respective sites.
This week Feature & Follow celebrates it's 100th week of blog hops!!!  To celebrate, Parajunkee and Alison Can Read are hosting a blog hop of GIVEAWAYS!!!
But before I get to my giveaway, I want to spotlight my best blogging buddy, Silverlight at Paranormal & Urban Fantasy Reviews and Goodies.  She started blogging around the same time as me and where she's strong in bloggings, I suck.  Where I can fake it, she likes to pretend she needs my help.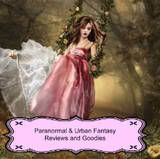 When did you start blogging?I actually started at the end of Dec, 2011 but didn't actually start posting regulary until the end of Jan 2012
What is your favorite part of book blogging?Meeting so many great people, fellow bloggers and authors from all across the world.  –>and yes, your one of them! 😉  (I didn't put that!)

What is your favorite book(s)?
I actually have a fav. series, The Night Huntress Series by Jeaniene Frost. I love the characters in the book and
BONES
is my ultimate fav. book boyfriend. I mean really who doesn't love a sexy, hot, English guy who goes around saying poppet and love all day. I'll be paying ode to him on my blog, very soon *swoon*
What has been the best thing that has happened to you because of book blogging?It's really put my love of reading and writing reviews at the center of my life. I mean to be able to share my thoughts and receive feedback is great, especially when it comes from the authors, and fellow readers/bloggers.
I threw these in because I'm nosy…
Coffee or Tea?  
Coffee
Quiet or Noisy when you read?  Quiet
Summer or Winter?   Winter
Cake or Pie?  Pie
Right side or Left side of the bed?  Right
In five years, still blogging?  Yes or No?  Hopefully, Yes!
To celebrate our awesome hosts, I'm giving away a set of  Parajunkee Design's Adjective Icons + a set of Promo Banners, total value is $25 (you could use the $25 any way you want at Parajunkee Design if you'd like, too!!  I'm easy that way!).   We're all bloggers and we need blogging goodies, right?!?!  Why not support a fellow blogger who happens to rock the design?!?!
a Rafflecopter giveaway
Finally, the correct links are below for all the awesome giveaways other blogs are doing in celebration for #FF100!!!  Go, go, go!!!