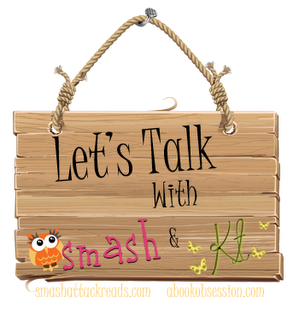 "Let's Talk with Smash and Kt" is a weekly discussion meme that happens every Friday.  Having been started by Melissa at I Swim for oceans, it's been passed on to Smash from Smash Attack Reads and Kt at A Book Obsession.  Every week there's a different discussion question that's been posted weeks in advance HERE.  To participate, write, hook up, visit and discuss!!!
This week's question: "How many books do you own (keepers) and how many are in your to-be-read pile? Feel free to include pictures! (Thank you, Doville!)"
I'm actually not doing too poorly!  My Goodreads inventory is a mess so that's one task I need to sit down and do.  But here are my various book "piles" scattered around the house.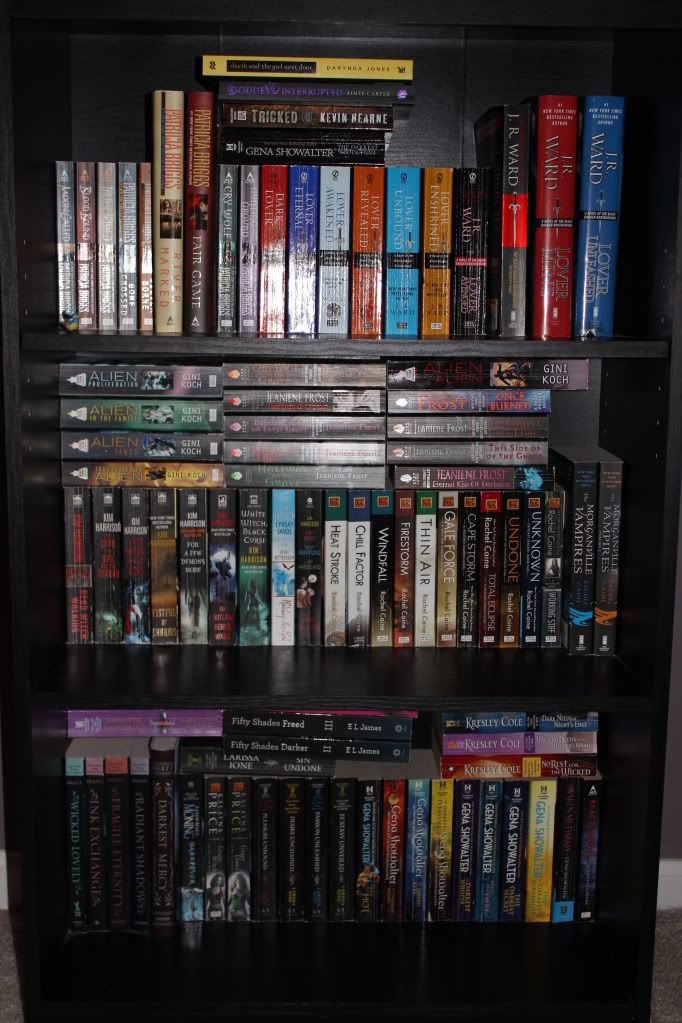 My first hardcovers – the Harrisons are signed.
 My Read shelves… nothing exciting!!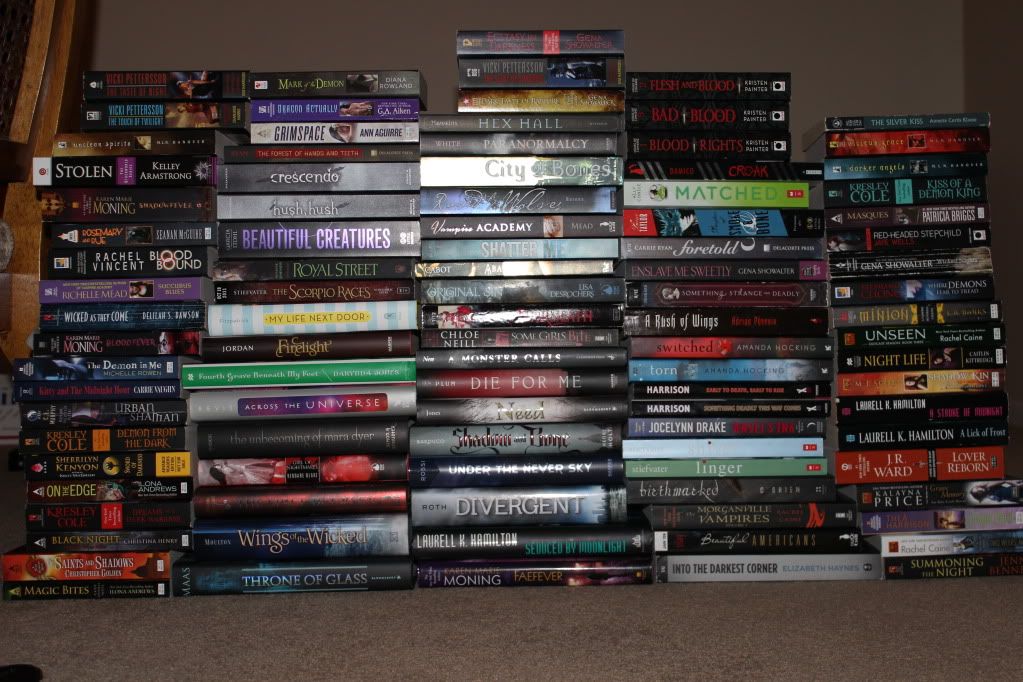 My poor TBR pile.  This is why I'll be slowing down on the review copies next year… hopefully!
Between my hubs and I, we have 270 ebooks on the Kindle.  I can't tell you more than that because I need to organize my butt!!!
What do your shelves look like?  Do you know your "numbers"?  Let me know, I'm really curious!!!