For the next four weeks, I'm participating in WinterHaven Books' Sleigh Tour to celebrate this holiday season. 
It wouldn't be a sleigh ride if our wonderful hosts weren't hosting a generous giveaway!!  From WinterHaven Books' website: "WinterHaven Books will be choosing one random commenter who shares their Book Wish with one of our Sleigh Tour Blogger's Santa Letter post. So the more blogs you visit, the better your chances of winning your book wish!"  
To check out all the other lovely blogs riding on the sleigh with us, click on the banner at the top or click HERE.
Did you write your letter to Santa yet?  I did!  Check me out: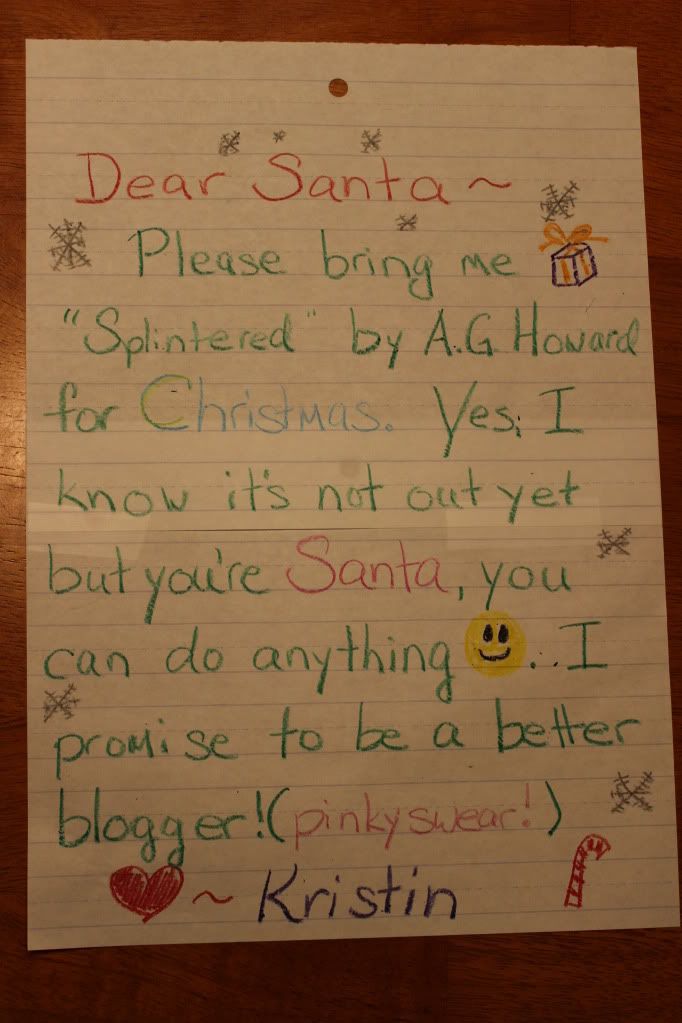 Splintered

By A.G. Howard
Expected Publication January 1st, 2013
Amulet Books
384 Pages
Young Adult | Urban Fantasy | Retelling


What book did you ask for?